Signs You Have Pest Problems
Pests infest homes regularly, and in many cases, it's without the owners even knowing! Most pests prefer to be active at night when you're asleep and then go into hiding in the daytime. They don't want to be found by you and try their hardest to not get caught. If you see pest activity, it's often because the population has gotten so large that they can't hide as well.
However, there are easy giveaways aside from discovering an infestation that can alert you to their presence. For example, rodents and roaches are known for leaving their droppings scattered around the house to tip you off to their active areas. Ants are known for creating trails and marching in a line, one after the other two and from food sources they find in your home.
Watch out for the following signs that an infestation is present:
For rodents, look for droppings left in dark secluded areas like under kitchen sinks or in garages, basements, and storage areas. You should also look at packaged food for bite marks or punctures made by their tendency to chew through such items.
For hard-to-find bed bugs, check your bed sheets and mattresses for small dark red or brown blood spots. Over time these spots can turn black and can be either droppings they leave behind or the remnants of squished bed bugs. You can also find shed skins of bed bugs that they leave as they go through their growing phases.
For ants, look for small or large ant dirt mounds on your lawn. The bigger they are, the larger the population may be.
For wasps or hornets, check around for the presence of a hive they create in the corners and eaves of structures, under stairs, on trees, or even on toys or baskets you may leave out on your balcony or yard.
For pantry pests, check stored products that are either old or brand new. New items may be overrun by larvae of moths and beetles because of an invasion at the supermarket or the packaging factory.
$20 OFF

of the initial service visit of our Quarterly Home Pest Control Service

Whether you are currently having a pest issue or want to prevent one from starting, we will protect the home by treating both the interior and exterior.

$100 OFF

Fire Ant Treatment

No fire ants for 1 year guaranteed!

$100 OFF

Termite Whole House Treatment

Bundling Package!

If you start 2 or more service with us annually, you'll get a discount!
Tips for Preventing Pest Invasions
By calling the pros at Sandpiper Pest Control, you can rest assured that we will perform a detailed inspection and carry out a detailed treatment plan that will be almost guaranteed to eliminate your pest problem. With our nearly 30 years of experience, we're confident that we have the skills, tools, and techniques to get rid of them. We can also implement preventative measures to keep them from coming back.
However, there are things that you as a homeowner can also do to make it tougher for pests to reinvade. We've shared our best tips below:
Remove any possible food sources by maintaining a clean interior. Immediately clean up food and drink spills, wipe down counters, cover garbage cans with secure lids, and more.
Declutter your home as much as possible. Spiders, cockroaches, and rodents love clutter because it gives them ample places to hide and create nests.
Keep your kitchen and bathrooms dry. Pests require moisture for survival. By drying your sinks, floors, and other areas where moisture gathers, pests will have a hard time accessing water.
Keep mosquitoes away by eliminating standing water from your property, especially following rainfall.
Trim back trees and shrubs that are in close proximity or in contact with your home. This will take away the possibility of pests transferring from the tree to your home.
When traveling, avoid putting your belongings near your hotel bed. Keep them in the bathroom or near the door to reduce the chances of bed bug invasions.
Seal cracks, crevices, and points of entry in and around your home with caulk, plugs, or other tools to cut off access into the home.
Cover outdoor trashcans with a lid to prevent wildlife from rummaging through them.
Schedule Sandpiper Pest Control for periodic perimeter barrier treatments to keep pests away long term.
Ready to get rid of your pest problems for good? Call us at (772) 494-2290 today to schedule a free estimate.
So far, so good! We've been with Sandpiper since we moved to Sebastian 6 months ago. I was afraid I wouldn't be able to replace my former hometown pest control company in Clermont when I moved, but Sandpiper proved my fears to be unwarranted! I love that small, local business experience and that's what I get with Sandpiper Pest Control. Keep up the great work, Sandpiper!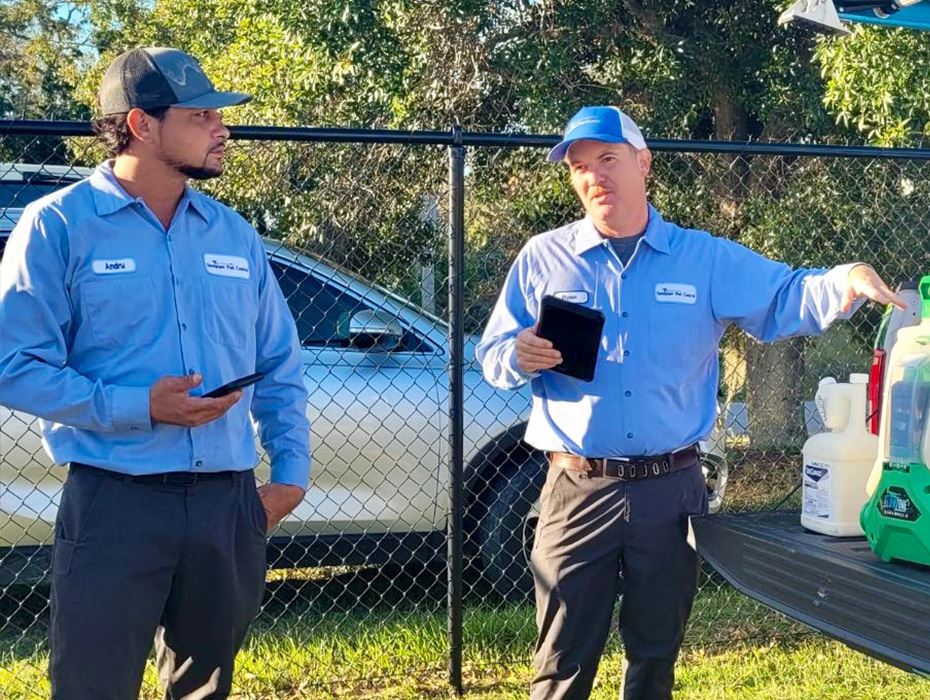 Serving Our Customers Since 1998
We are a family owned and operated pest control company serving Indian River and Brevard counties since 1998. We're licensed and insured with experienced and knowledgeable technicians. Some treatments we provide include: general household pests, lawn & ornamental, termites, mosquitoes, bedbugs, fleas & ticks, and rodent removal & exclusions.
9350 US Highway 1
Sebastian, FL 32976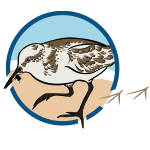 Get in Touch
Schedule a Free Estimate