Putting an End to Any Infestation
At Sandpiper Pest Control, we understand that pests don't take a day off, no matter the season. In the warmer spring and summer months, bugs like mosquitoes, roaches, and termites are highly active. When the temperatures drop in the winter, overwintering pests like rodents, stink bugs, cluster flies, and more being to seek your property for a warm place to hide and find food. Whatever problem you may be facing, you can trust us to put a stop to the invasion before it gets worse.
With over two decades of experience, we have built a solid reputation for our methodical approach to tackling problem pests and the superior products and equipment we use. Every member of our team is trained on the latest technologies and industry techniques to ensure we deliver fast and effective results.
Some of the pests we can successfully control include, but are not limited to:
Ants
Fleas & ticks
Mosquitoes
Cockroaches
Flies
Rodents
Termites
Spiders
Wasps
Are Pest Control Services Worth It?
Yes, hiring pest control services is definitely worth it. These services are designed to address and eliminate pests like insects, rodents, and other unwanted creatures that can cause numerous problems. From property damage to the spread of diseases, pests can create significant discomfort. By opting for professional pest control services, you can ensure effective and safe pest removal. These experts possess the necessary expertise, experience, and tools to identify and treat pest infestations efficiently. Trying to handle pests on your own can be challenging and may not yield long-term results.
Our team understands that every property is different, so that's why we personalize our treatment programs to the uniqueness of your situation and needs. For example, some problems may be smaller and require spot treatments in strategic areas while others may require broadcasting insecticides across a large space. We offer a range of options so you can get the level of protection that best fits your preferences and budget. Whether it's a one-time application you need, or a monthly, bi-monthly, or quarterly visits, we can create a winning plan for you.
$20 OFF

of the initial service visit of our Quarterly Home Pest Control Service

Whether you are currently having a pest issue or want to prevent one from starting, we will protect the home by treating both the interior and exterior.

$100 OFF

Fire Ant Treatment

No fire ants for 1 year guaranteed!

$100 OFF

Termite Whole House Treatment

Bundling Package!

If you start 2 or more service with us annually, you'll get a discount!
More Than Just an Exterminator
We get how frustrating it can be to deal with pest problems, but what may be even more frustrating is hiring a pest control company that fails to address the issue. Often this failure is due to the lack of proper training in pest management, the lack of superior products, or the failure of being thorough in their treatment application.
We strive to be different by implementing the following proven process:
Inspection: We use tried and true pest management practices to scout your home for signs of pest activity. During this phase, we will ask you detailed questions about any pest sightings and problem areas that we should focus on.
Treatments: We will apply the treatment products on your property. What we use can vary depending on the pest, the severity of the infestation, and the sensitivity of the area.
Follow up: If need be, we can come back a week or so later to assess the situation and results of the initial treatment. Based on our findings we may reapply, adjust treatment options, or implement preventative measures.
At Sandpiper Pest Control, we make it a point to take our time to really get to know you, your property, and your goals. From this initial chat, our assigned technician will put together the best possible plan of action to protect your home from your target pest and any other issue that concerns you. We are also big on educating our customers by providing insight into how we are applying our treatment methods and why we are applying them where we are. We even will instruct you on preventative measures you can take following our treatment to reduce the likelihood of reinfestations.
When it comes to keeping your home pest free, don't settle for anything less than a qualified professional. Our pest control services will effectively address your target pest and give you the peace of mind you deserve.
Ready for a free estimate? Submit an online contact form to make a request or dial (772) 494-2290 to get in touch with one of our Sebastian pest control representatives. We'll be happy to assist you.
So far, so good! We've been with Sandpiper since we moved to Sebastian 6 months ago. I was afraid I wouldn't be able to replace my former hometown pest control company in Clermont when I moved, but Sandpiper proved my fears to be unwarranted! I love that small, local business experience and that's what I get with Sandpiper Pest Control. Keep up the great work, Sandpiper!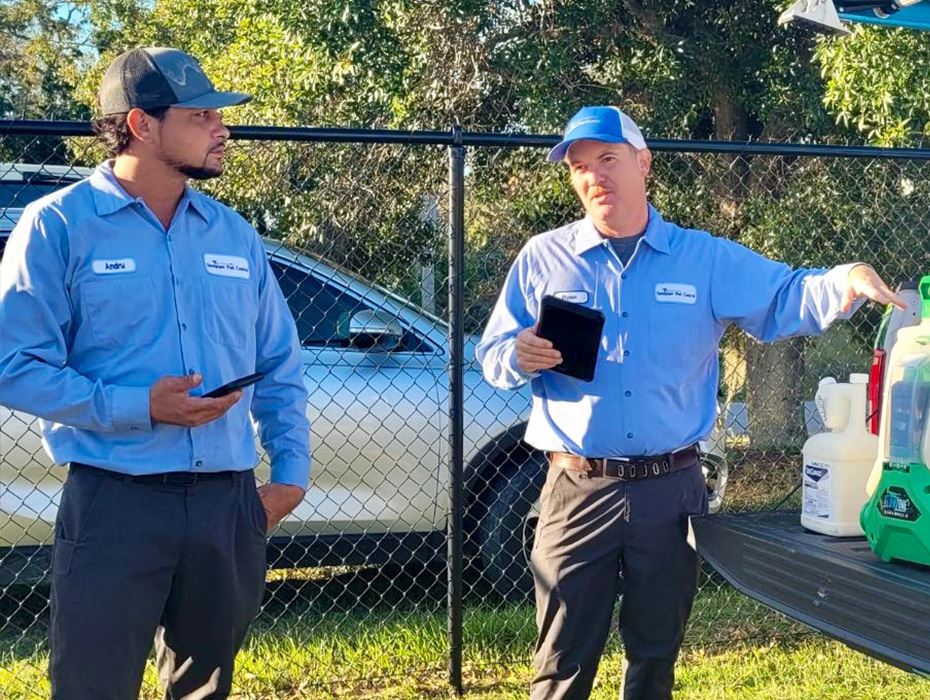 Serving Our Customers Since 1998
We are a family owned and operated pest control company serving Indian River and Brevard counties since 1998. We're licensed and insured with experienced and knowledgeable technicians. Some treatments we provide include: general household pests, lawn & ornamental, termites, mosquitoes, bedbugs, fleas & ticks, and rodent removal & exclusions.
9350 US Highway 1
Sebastian, FL 32976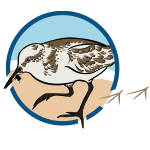 Get in Touch
Schedule a Free Estimate