What Are The Most Common Lawn Issues in Sebastian?
Thanks to the Central Florida climate, lawn owners can enjoy their yards for much longer than in other parts of the country. However, because of our long summers and mild winters, our lawns tend to attract a wide range of pests, diseases, and weeds.
If it eats, infests, or ruins your grass, you're not going to want it on your lawn and show get in touch with a professional before serious damage is done. It's important to act quickly to protect your lawn by recognizing some of the more common diseases you may face or are already facing.
Some of the most common lawn problems include:
Pests
Chinch bugs: During the hot summer months, you may not be surprised to see dry or yellowed patches of grass since the heat and drought can take their toll. But if you've been watering your lawn and the dead patches remain, it may be due to chinch bugs. If left unchecked, they can devour your lawn in short order. We can respond to their damage by treating the area to suppress the population, followed by a preventative broadcast treatment of your entire yard.
Sod webworms: Not actually true worms, sod webworms are the larvae of lawn moths. Moths will fly onto your lawn to lay their eggs and soon they will emerge with a hefty appetite. You may notice them as a caterpillar-looking creatures feeding on grass leaves. If an infestation is serious, you may see damage in the form of numerous brown patches, creating an unsightly lawn.
Fire ants: These insects are notorious for their large ugly mounds they can form throughout a lawn, their painful and itchy stings, and the huge populations they can create in rapid fashion. Using a combination of baits, insecticides, and broadcast treatments, we can skillfully control fire ant populations no matter how firmly there are established on your landscape.
Weeds
Clover: This family of weeds includes white clover, red clover, and sweet clover with white being the most prevalent. These weeds stand out with their three small petal-shaped leaves and their production of stalks of small frilly white flowers.
Crabgrass: Identified by its coarse texture and yellowish-green leaves, this grass gets its name from its outward rather than upward growth pattern. Their blades spread out from all sides and resemble crab legs. This grass thrives in areas with full sunlight.
Dandelions: Popularly known for having a poofy white seed head, dandelions are pesky invaders that can overcrowd your lawn if not dealt with quickly.
Diseases
Brown patch: Often showing up on lawns after heavy rainfall or on overwatered lawns, this lawn disease is an aggressive fungus that can overtake an entire yard if left untreated. You may be able to identify it from the brown rings of dead grass surrounding healthy-looking grass.
Rust: This fungal disease gets its name from the yellowish-orange powder it can leave on grass blades that resemble rust. Severe infections of this disease can kill off entire segments of your lawn, particularly shady areas.
Dollar spot: Coming in the form of small circular dead patches of grass about the size of a silver dollar, dollar spot can affect grasses down to their roots.
Whether the turf issue you have is listed or something entirely different, you can count on Sandpiper Pest Control to get to the bottom of the issue and come up with a satisfying solution. Our technicians are trained to recognize early signs of turf insect or lawn disease and can mobilize quickly to address the issue so it doesn't worsen.
$20 OFF

of the initial service visit of our Quarterly Home Pest Control Service

Whether you are currently having a pest issue or want to prevent one from starting, we will protect the home by treating both the interior and exterior.

$100 OFF

Fire Ant Treatment

No fire ants for 1 year guaranteed!

$100 OFF

Termite Whole House Treatment

Bundling Package!

If you start 2 or more service with us annually, you'll get a discount!
Experienced Lawn Care Experts
As long-time residents in Sebastian, our team is well aware of the common problems that can plague lawns in our region. With our expertise and access to state-of-the-art equipment and effective products like fertilizers, pesticides, and herbicides we can provide you with solid solutions to any problem you have, no matter how complicated.
For most of our lawn care treatments, we tackle issues in three phases:
Pest identification: All treatment programs start with first inspecting the lawn and identifying the weed, pest, or disease that is present on your landscape. We will examine the state of your lawn, check for damage, and determine the severity of the problem Once we are certain of what problem is present, we will use our knowledge of its habits and tendencies to help us develop a sure-fire treatment approach.
Lawn treatment: Using the information gathered from phase one, we can create and implement a plan of attack. How we do this varies depending on the target issue or pest and the severity of the problem. For example, if the issue your lawn has is fire ants, we will locate the ant mounds and apply insecticides directly to the nest as well as broadcast insecticide bait across the entirety of the lawn to address stragglers and worker ants who have left the nest to forage. If the issue is a lawn disease like summer patch, we will apply a fungicide to the affected areas to prevent the spread of spores.
Preventative measures: Once we have successfully applied the proper control methods, we will implement preventative actions to keep the problem from being a reoccurring issue. This can include a combination of environmental changes like applying fertilizer to strengthen your lawn against weeds and diseases or preventative applications of an insecticide to keep pests away long-term.
You don't want to leave the task of eliminating your lawn issue to just any company. Choose the experts at Sandpiper Pest Control who have been around for decades. We don't use a one-size-fits-all approach to treat lawn pests; instead, we create a focused and personalized approach that is proven to deal with your target issue without inflicting harm to your lawn.
Get started by dialing (772) 494-2290 or completing our online request form. Our Sebastian Lawn services team is standing by and eager to assist you.
So far, so good! We've been with Sandpiper since we moved to Sebastian 6 months ago. I was afraid I wouldn't be able to replace my former hometown pest control company in Clermont when I moved, but Sandpiper proved my fears to be unwarranted! I love that small, local business experience and that's what I get with Sandpiper Pest Control. Keep up the great work, Sandpiper!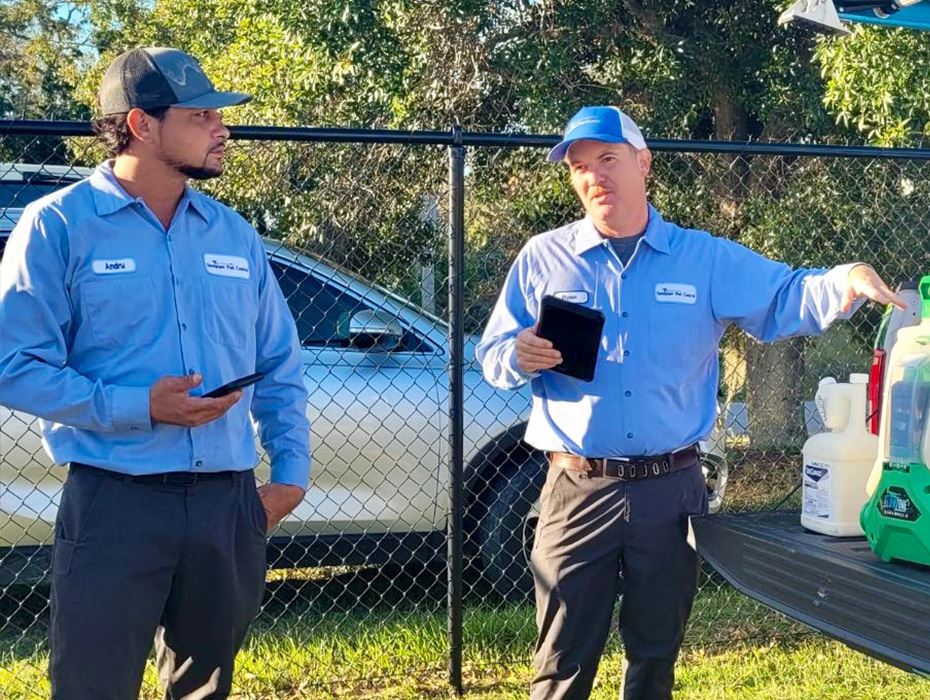 Serving Our Customers Since 1998
We are a family owned and operated pest control company serving Indian River and Brevard counties since 1998. We're licensed and insured with experienced and knowledgeable technicians. Some treatments we provide include: general household pests, lawn & ornamental, termites, mosquitoes, bedbugs, fleas & ticks, and rodent removal & exclusions.
9350 US Highway 1
Sebastian, FL 32976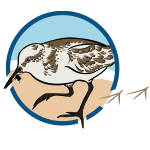 Get in Touch
Schedule a Free Estimate