Our Approach to Commercial Pest Control
Eliminating pests in commercial establishments can be trickier to deal with than residential pest control. Commercial buildings are often much larger and have special variables unique to the industry. For instance, bed bugs are a common concern for hotels and motels, while rodents and roaches are more likely to infest restaurants or grocery stores. As a result, each business requires a customized plan for tackling problematic pests.
At Sandpiper Pest Control, we avoid a cookie-cutter approach with our services. Instead, we take the time to speak to you about your setup and daily operations, inspect your facility, and get a clear understanding of your situation. All the information we gather will help us to put together an effective pest management program to target intruding pests and prevent them from reinfesting so your property is protected all year long.
Our proven process is as follows:
Inspection: During our first visit, we will discuss with you your pest issue in detail and then perform a detailed inspection of your entire property with you. In order for our treatment plan to be successful, we need to understand how your business functions and what areas are your biggest concerns. From checking for points of entry, food and water sources, and nesting areas to properly identifying the problem pest and outlining their tendencies, we will gather all the necessary information to create a personalized pest management plan unique to your property.
Treatment: Once we have informed you of our plan of attack, given you a free estimate, and you have approved it, we will move forward with treatment applications. Depending on the problem pest, this could involve one or a combination of control methods such as pesticides, traps, baits, and more.
Prevention: Once we strategically apply the control methods and successfully eliminate the target pest, we will take the necessary steps to make sure they don't reinfest. This can also include a variety of measures depending on the makeup of your facility and the pest being targeted. We can implement environmental modifications, exclusions measures like sealing cracks and crevices, and periodic reapplications of barrier treatments to make your property unappealing for pest harborage and reduce the risk of reinvasion.
This process has been tried and true for decades in eliminating pest invasions and restoring the peace of mind of business owners throughout Sebastian. Best of all, it is carried out in a way and with environmentally friendly products so you don't have to worry about the safety of your customers, clients, or employees.
$20 OFF

of the initial service visit of our Quarterly Home Pest Control Service

Whether you are currently having a pest issue or want to prevent one from starting, we will protect the home by treating both the interior and exterior.

$100 OFF

Fire Ant Treatment

No fire ants for 1 year guaranteed!

$100 OFF

Termite Whole House Treatment

Bundling Package!

If you start 2 or more service with us annually, you'll get a discount!
Why Businesses in Sebastian Choose Us
There are so many reasons why hundreds of businesses over the years continuously choose Sandpiper Pest Control to manage their properties
These include:
Same-day or emergency services
Free inspections and estimates for all commercial treatments
Longtime members of pest control associations such as FPMA, CPSF, and NMPA
Certified pest operators that continuously train on the latest industry advancements
Cutting-edge products applied by licensed treatment professionals
Friendly and knowledgeable staff happy to answer all questions and concerns
Discounts, bundles, and specials for our loyal customers
With our commitment to excellence, Sandpiper Pest Control can be your one-stop shop for everything you need to maintain a healthy, productive, and pest-free business. Our professionals have the skills, tools, and experience to clear out pests for good without interruption to your normal operations or endangering your staff and customers.
Get started on a free estimate on a personalized plan by getting in touch with our Sebastian commercial pest control team today. You can submit a contact request form or call direct at (772) 494-2290.
So far, so good! We've been with Sandpiper since we moved to Sebastian 6 months ago. I was afraid I wouldn't be able to replace my former hometown pest control company in Clermont when I moved, but Sandpiper proved my fears to be unwarranted! I love that small, local business experience and that's what I get with Sandpiper Pest Control. Keep up the great work, Sandpiper!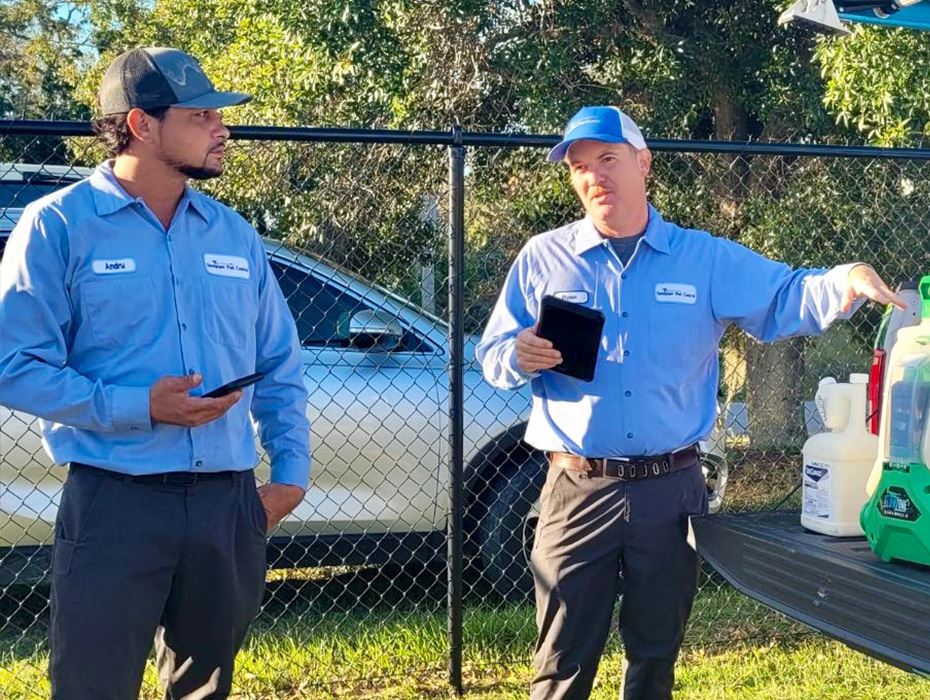 Serving Our Customers Since 1998
We are a family owned and operated pest control company serving Indian River and Brevard counties since 1998. We're licensed and insured with experienced and knowledgeable technicians. Some treatments we provide include: general household pests, lawn & ornamental, termites, mosquitoes, bedbugs, fleas & ticks, and rodent removal & exclusions.
9350 US Highway 1
Sebastian, FL 32976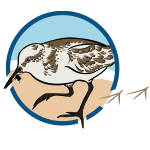 Get in Touch
Schedule a Free Estimate